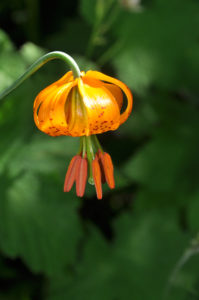 Eco Therapy suggests we are part of the natural world. Disconnection from the natural world can result in feeling lonely, isolated, depressed, anxious, and hopeless. Debbie Tomasovic specializes in Eco Therapy. The focus includes exploring your lifelong relationship with nature. You might realize you feel bonded with nature or alienated from nature.
Valuable questions to explore together include:
What is your earliest memory of nature?
What were important experiences for you in nature as a child, a teen, or an adult?
Did you experience any trauma in relation to the natural world?
Where do you feel safe and unsafe in nature?
Was it OK to get dirty or wet playing in nature?
Did you have a vegetable garden?
Did the important adults in your life join you in nature?
Eco Therapy methods inform the creation of an action plan for you to reconnect with nature in ways that are fulfilling and healing. This can include re-connection with other people, animals, and natural places. Some clients come into counseling with an overwhelming sense of grief or fear as they witness the polluting of our air, water, and soil. Others realize they numb themselves with excessive time spent on their phones, viewing media, gaming, and other ways we plug in to tune out. Eco Therapy suggests that when we find wilderness, we often find a missing part of ourselves.
Eco Therapy operates on the premise that nature nurtures us and we can, in turn, nurture nature. If you can imagine, we would be concerned about the mental health of an individual who knowingly poisoned the air they breathed, the food they consumed, or the home they live in. We humans use denial and minimization to defend against the reality that our practices have an unhealthy and at times violent impact upon the Earth.
In Eco Therapy, we can engage in nature nurturing activities. Whether it is growing plants in your home, having pets as companions, taking walks in the neighborhood park, playing or exploring, creating in natural spaces, planting trees with people in your community, or taking action to protect some specific element of nature that speaks to you. There are countless ways you can reconnect with nature, creating a more sustainable life for yourself and the earth, as a whole.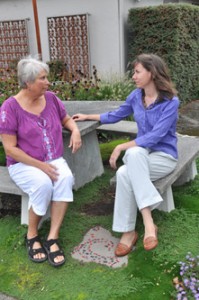 Helpful Links
www.nwei.org
www.ecopsychology.org/
www.ecopsychology.org/journal/ezine/gatherings.html
www.ecopsych.com/