Here at A Better Way Counseling Service, our mission is to be of service to our Washington community. We offer quality mental health counseling, training, and classes on a variety of helpful topics. Our philosophy is to work with people from an individualized, needs-driven, and strength-based focus. Our commitment is to offer quality mental health services to all people, regardless of religious preference, race, sex, sexual orientation, or education.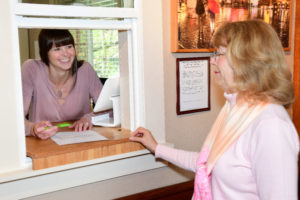 A fundamental principle of our service is to treat everyone with respect and dignity. We provide therapy to adults, children, adolescents, families, and couples by providing counseling, treatment groups, mediation, and conflict resolution. We work in the Portland, Oregon and Vancouver, Washington area. However, we aspire to make our mental health services available across the globe by offering videos and services online.
We are proud to be a part of the Clark Public Utilities Green Lights Program. Our contribution directly assists the development of regional renewable energy projects and local education efforts focused on energy conservation and renewable energy generation.
To learn more about our progressive approach to mental health treatment, please see our list of services. If you have never been to a counselor, or even if you have, you may feel nervous about the process – our FAQ may be able to help.
Thank you for considering A Better Way Counseling Service to meet your counseling needs. We are committed to providing exceptional mental health counseling.